The Write It Right! contest is now over.
Spelling Challenges: Elementary Schools and General Public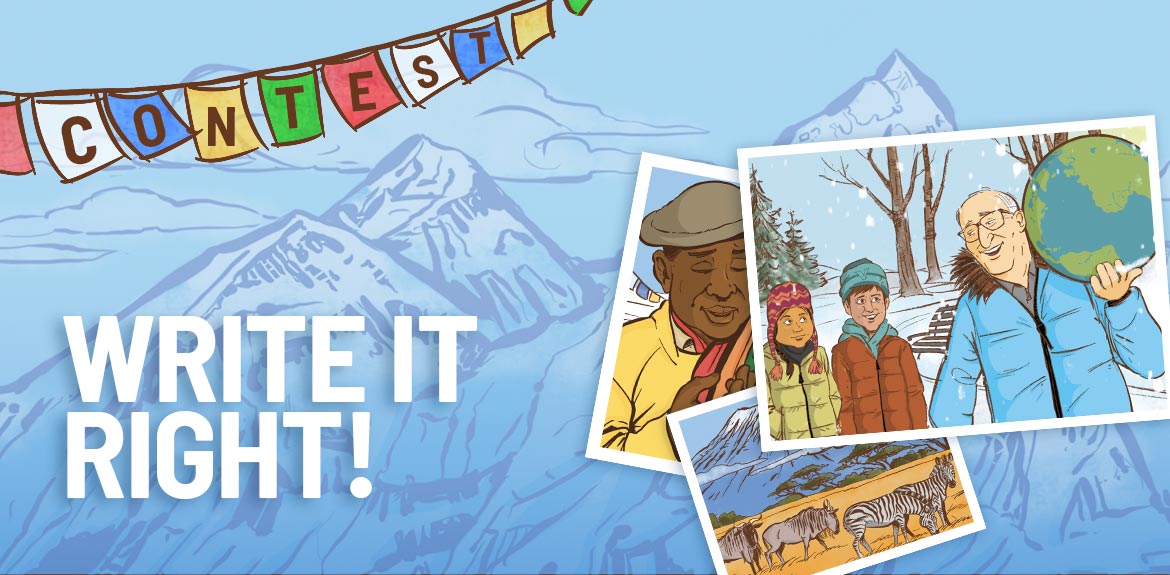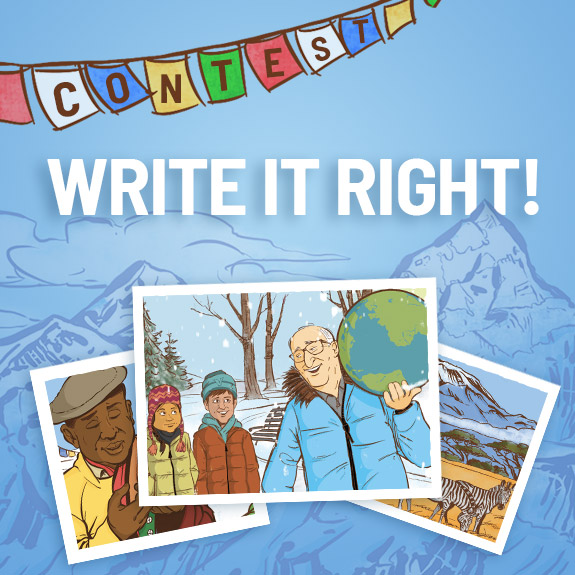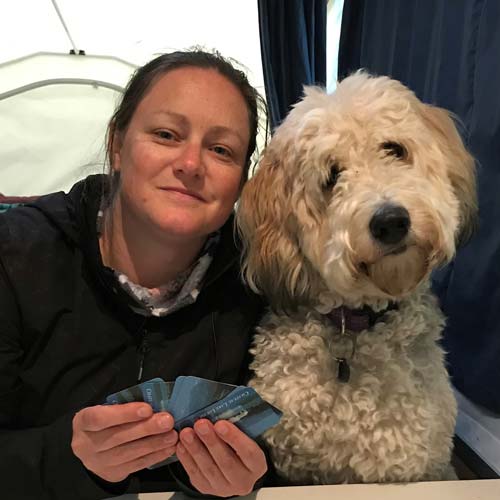 Brenda Hanson,
Edmonton, Alberta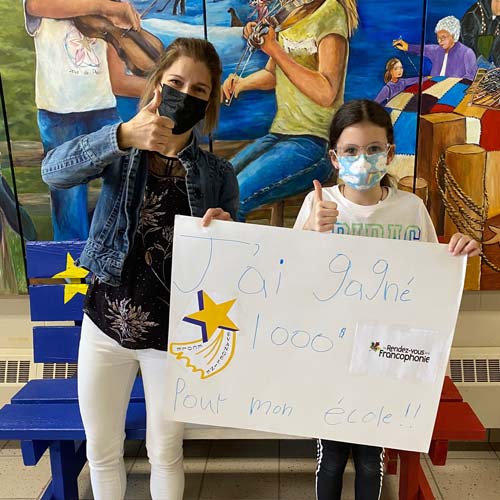 Evangeline School, Abram-Village
Prince Edward Island
Photo: Adèle with Evangeline School principal, Dominique.
The Language Portal of Canada and Canada Post invite you to take part in two spelling challenges.
Click on the word or group of words
that is properly written in each of the pairs indicated in bold letters, for
a chance to win $1,000
for your class or school! The spelling challenges are prepared every year by the
Language Portal of Canada
, an initiative of Public Services and Procurement Canada's Translation Bureau.