These traditions that forge identities
This year, the Rendez-vous de la Francophonie (RVF) is fostering inclusive values by highlighting the contributions of Canadians from diverse backgrounds, while acknowledging that Indigenous Peoples have been present in and contributed to North America for thousands of years.
For the 24th edition, the RVF has chosen a topical theme that is consistent with promotional goals for the upcoming year: TRADITIONS.
This theme seems like a perfect choice for the narrative of the upcoming Rendez-vous. Whether it's holiday songs, traditional dances, clothes, sports or pastimes, good meals at Grandma's house or even outdoor festivals, there's always a good reason to create family, regional, provincial, territorial or even national traditions.
These traditions forge solid ties between past and present generations and between communities and cultures. Canadian culture is full of traditions that continue to shape our identities. Ask a Francophile from Western Canada, an Acadian woman or a newcomer family to share their traditions, and you'll definitely hear some unique stories.
The 2022 edition of the Rendez-vous de la Francophonie gives us an opportunity to reconnect with who we are, and above all, celebrate the beauty of the Canadian Francophonie in all of its depth and diversity. With the 24th edition, we can proudly say that the RVF has become one of our greatest traditions!
What better way to illustrate the theme of the 2022 edition of the Rendez-vous de la Francophonie (RVF), "These traditions that forge identities," than with a traditional work of art?
With its skillfully crafted texture and appearance, this piece was created using the hooked rug technique and at first sight shows the dexterity of the human hand. It seemed only natural that the hand should be the main visual feature of the piece and the key symbolic element.
The six hands are arranged in a circle, as if coming together to join in a rallying cry, evoking the universal values at the core of the RVF—multiculturalism, mutual enrichment, belonging, openness to others and togetherness. The sleeves are adorned with different patterns signifying uniqueness and personal identity.
These symbols represent the traditions we carry within us and that we keep alive and evolving over time, to one day pass them from one generation, one friendship and one culture to another.
No longer tied to their home base, their branch, their bouquet, but brought together in a central light, our traditions are now ready to be shared, borrowed, exchanged, modified, adapted, multiplied, enriched, remixed, reincarnated, but most of all—rewoven!
Singer-songwriter, actress, director, producer, presenter and activist, Elisapie represents the wild and rough strength and beauty of the North.
In 2018, she released The Ballad of the Runaway Girl, a musical tale of an expatriate Inuk told through a mix of songs in Inuktitut, English and French. In addition to being shortlisted for the Polaris Music Prize, winning two Felix awards (Album of the Year – Other Languages and Best Album Production), and being nominated for a JUNO Award (Indigenous Album of the Year), this album has garnered the attention of Rolling Stone France, Libération and NPR Music.
Elisapie has had the pleasure of touring this album throughout Europe and North America.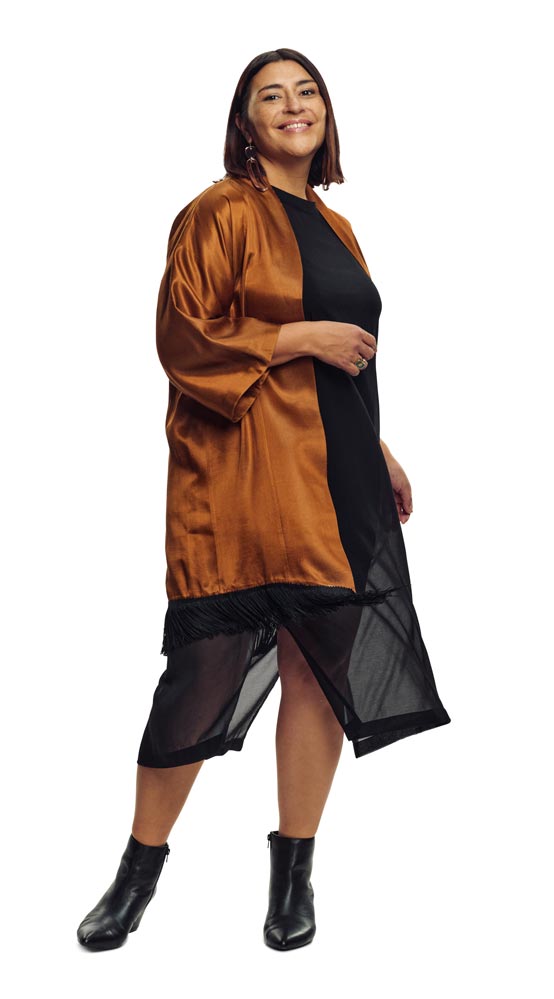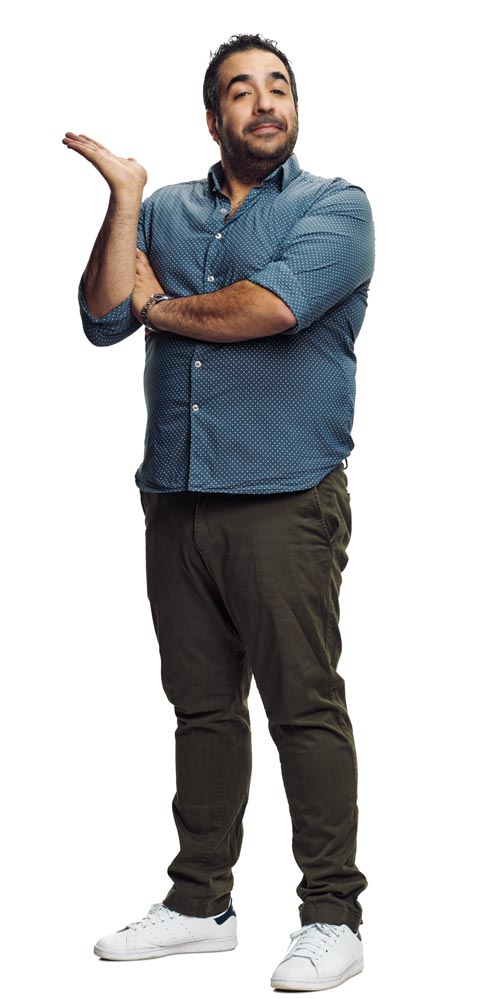 Neev is a true comedic champion who dazzles audiences with his punchy and clever jokes.
A French-Moroccan man educated in Quebec, Neev takes his audiences on a whirlwind journey through his most hilarious escapades. You'll soon be able to see his first one‑man show, which is currently in the works. Hold onto your toques—it's going to be a riot!
You've probably seen Neev in one of his many appearances at the Just for Laughs and ComediHa! Galas or on one of your favourite shows (En direct de l'univers, L'Open mic de…, Dans ma tête, Selon l'opinion comique, D'un rire à l'autre, Juste pour rire en direct, and Gravel le matin), or heard him on the legendary podcast Sous Écoute.
He has been charming audiences across Quebec as the grand master of the first part of Louis-José Houde's show since 2018.