The 25th Rendez-vous de la Francophonie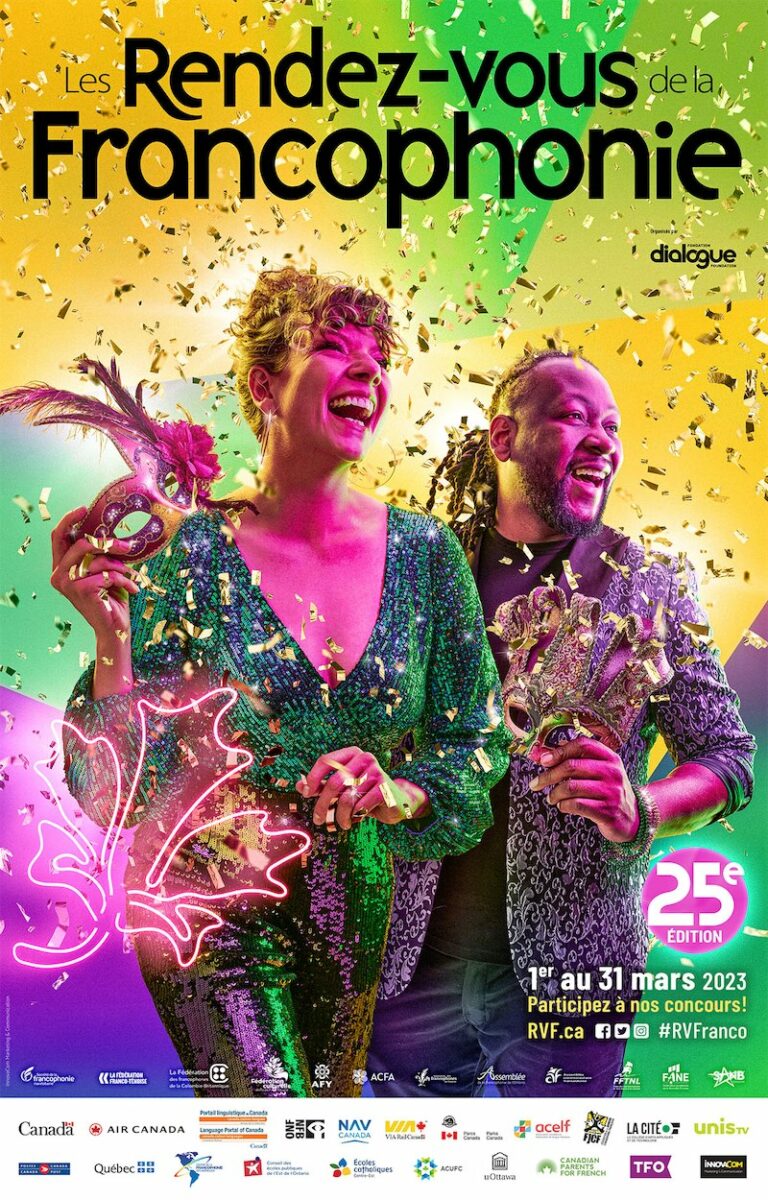 For 25 years, the Rendez-vous de la Francophonie (RVF) has promoted French culture and traditions in all their diversity. Throughout the month of March, the RVF will promote the Francophonie across Canada, with "Celebrations" as its theme.
The RVF is honoured to present its official poster. It features the two spokespersons, Alexis Normand and Eddy King, decked out in glitter to invite you to the party! This year, we will promote the RVF with joy, festivities, gatherings and fun!
Download the poster and promotional tools here.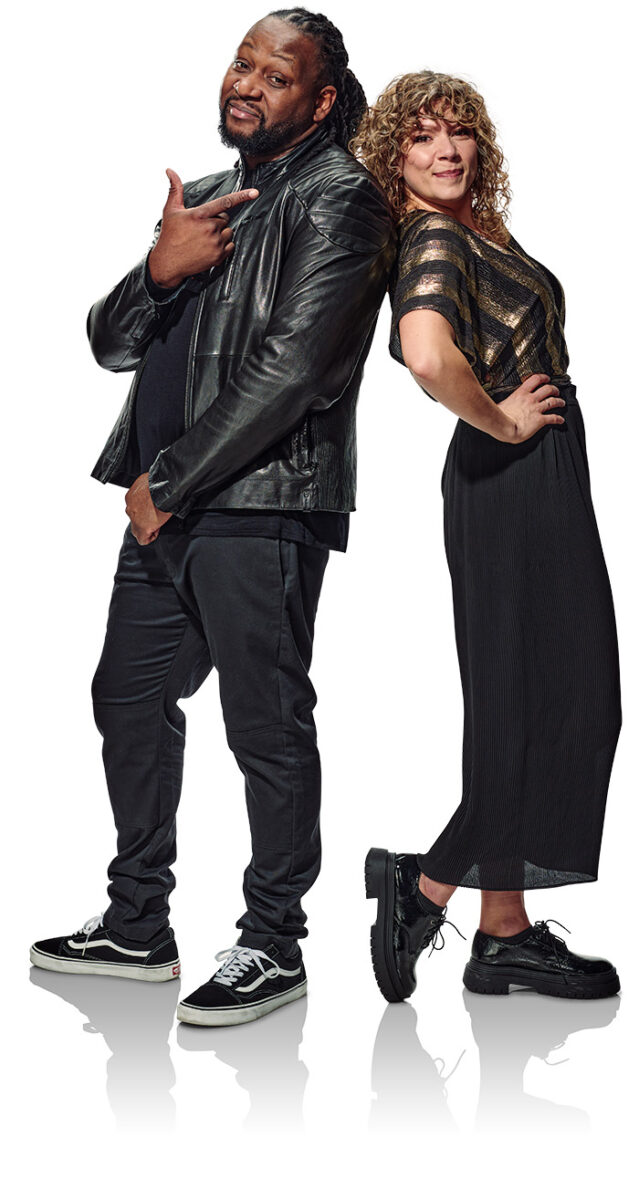 On the Quebec scene since 2007 (it's an image—he's also a doting father!), Eddy King has appeared at all the major galas. Clearly, he's everywhere! His incisive humour, combined with punches that "knock out" any audience, contrasts with his smooth, composed and stress-free style (lucky him!). Driven by his beliefs and principles, Eddy proudly stands tall on stage and on TV.
Fransaskois songwriter and director Alexis Normand returns to the Francophone scene in 2023 with a project brimming with warmth and vulnerability. Known for her groovy-folk style of music, she has also directed her first short film, French Enough, in which she highlights the challenges faced by many Francophones in minority situations.
Traditions that forge identities
Spokesperson: Élisapie and Neev