National Film Board of Canada
Over 18,000 of you—double the normal audience—joined the National Film Board of Canada (NFB) in celebrating the Francophonie with six film programs offered free of charge during the 25th edition of the Rendez-vous de la Francophonie (RVF), held from March 1 to 31, 2023. The NFB's 18th participation at the RVF was unforgettable: 394 screenings in every province and territory, including an unprecedented breakthrough in the Francophonie outside of Quebec. There have never been more screenings in Ontario (107), and the total number of screenings in the Prairies and Acadia—home to filmmakers Alexis Normand and Phil Comeau—were significantly higher than in previous years. The success of this year's edition was closely linked to their films.
Many people met the RVF spokesperson—author, singer-songwriter, and filmmaker Alexis Normand—who presented her film French Enough (Assez French) during a cross-Canada tour organized by the RVF. Her short film highlights the struggles and accomplishments of reclaiming her Canadian francophone identity in the Prairies. If you haven't yet seen it, French Enough is available online at nfb.ca.
Filmmaker Phil Comeau also took part in numerous Canadian screenings of his latest documentary, The Secret Order (L'Ordre secret), which shines a spotlight on the Ordre de Jacques-Cartier and relates the social and political struggles of Canada's francophone minorities.
Other NFB programs were also big hits, especially those featuring songs in French, the program honouring the many francophone faces and identities across Canada, and the one dedicated to , an animated web series inspired by the French-language comic book La liste des choses qui existent.
Throughout the year, feel free to if you wish to .
To view French-language films free of charge online, visit L'espace francophonie at onf.ca.
We'll be back next year for a new program of NFB films at the RVF!
Until then, enjoy these French-language films!
The NFB team
Six programs for virtual or in-person public screenings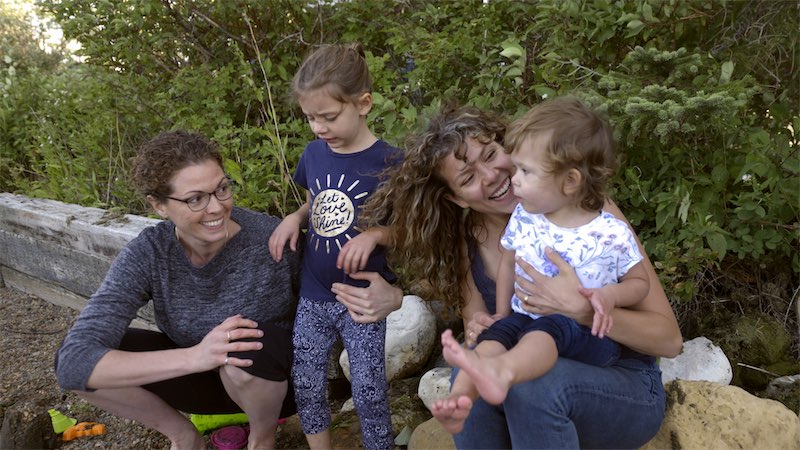 2. It'll get people talking!
Whichever option you choose, Alexis Normand's film Assez French (French Enough) is sure to spark reflection and discussion with its sensitive but important topic: the role of language in identity. In this short film, the singer-songwriter and filmmaker engages in a frank discussion about belonging and bilingualism in the Prairie provinces. For a longer program, Marie Cadieux's Éloge du chiac – Partie 2 (Celebrating Chiac – Part II), which explores how important Chiac is to the identity of its speakers in southeastern New Brunswick, and Kevin Papatie's film L'amendement (The Amendment), which looks at the loss of the Algonquin language, provide excellent complementary views on the issue.
Virtual or in-person public screenings
Step 1: Choose one or more of this year's programs.
Step 2: Fill out the online registration form We can send you an electronic file (.mp4 or .mov) or a physical copy (projection-quality DVD) for screenings in your library. For virtual screenings, we can provide a hyperlink. Promotional materials will also be supplied.
Step 3: Prior to your event, use your screening equipment to test the film format delivered to you (digitally or by mail).
Step 4: After the screening, send us the number of attendees by email at rvf@nfb.ca. These stats are important, to ensure we stay true to our mandate of delivering documentaries, auteur animation, interactive storytelling and participatory experiences nationwide.
Individual viewings on NFB.ca
In addition to public screenings, you can also watch films on our L'espace francophonie page, which offers a list of curated works that honour the diversity of Canada's Francophonie. In Canada, more than one million Francophones live outside Quebec. Discover the NFB films that pay tribute to the Canadian Francophonie.