National Film Board of Canada
For the 18th year in a row, the National Film Board of Canada (NFB) is taking part in the festivities, offering six programs of films that highlight "the music of French"—the unique sound and feel of the French language and its diverse manifestations.
The programs are available to audiences of all ages, Francophones and Francophiles alike, in every province and territory in Canada, during Francophonie Month, from March 1 to 31. Best of all, it's free of charge!
We hope you enjoy them at the next RVF. It's bound to be a memorable celebration!
To organize one or more screenings, consult the six programs below.
If you would like to attend a public screening, check out the RVF calendar.
Six programs for virtual or in-person public screenings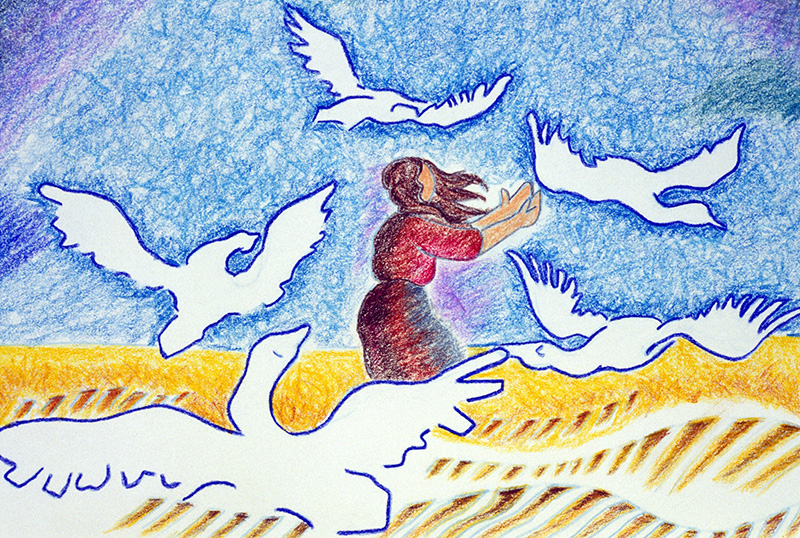 1. It'll make you want to sing!
These seven short films offer a rich and varied overview of French-language song in Canada. With her new film Assez French (French Enough), singer-songwriter Alexis Normand illuminates the struggle and triumph of reclaiming Francophone Canadian identity on the Prairies. It's followed by a selection of songs set to images featuring great Canadian artists such as Daniel Lavoie, Jean-Pierre Ferland, Claude Léveillée, the Acadian band Zéroo Celsius and Florent Vollant.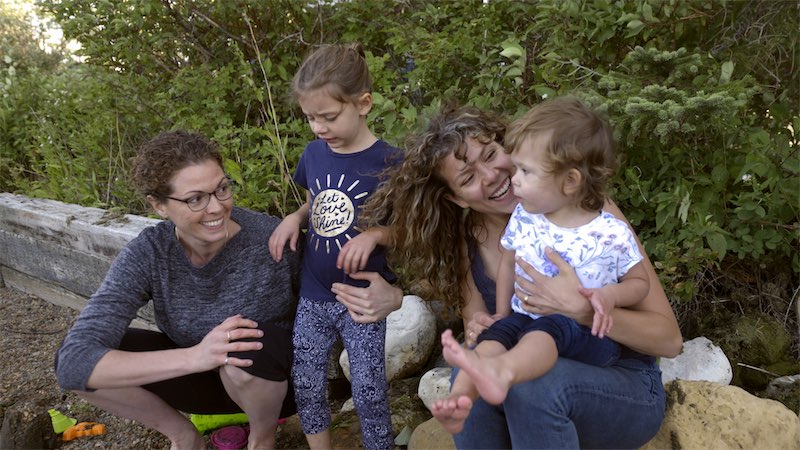 2. It'll get people talking!
Whichever option you choose, Alexis Normand's film Assez French (French Enough) is sure to spark reflection and discussion with its sensitive but important topic: the role of language in identity. In this short film, the singer-songwriter and filmmaker engages in a frank discussion about belonging and bilingualism in the Prairie provinces. For a longer program, Marie Cadieux's Éloge du chiac – Partie 2 (Celebrating Chiac – Part II), which explores how important Chiac is to the identity of its speakers in southeastern New Brunswick, and Kevin Papatie's film L'amendement (The Amendment), which looks at the loss of the Algonquin language, provide excellent complementary views on the issue.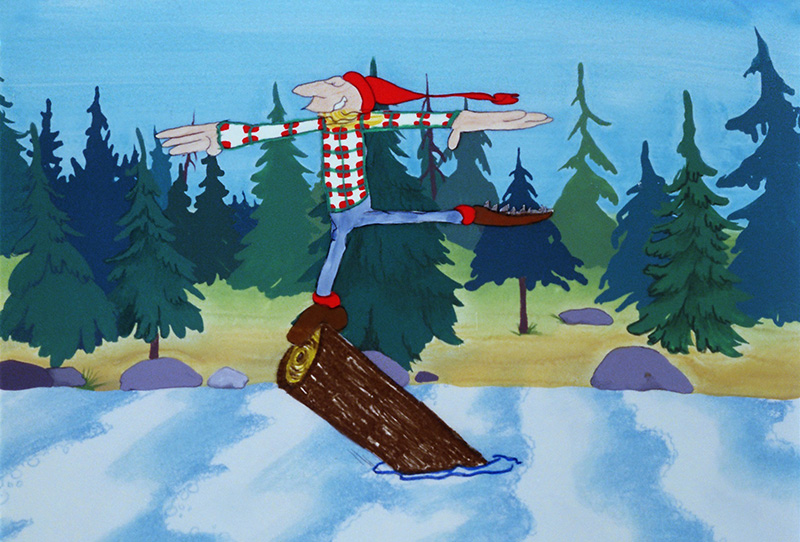 3. It'll make you want to move!
This selection of six lively, colourful animated shorts for kids aged six to nine is full of songs and classics that will get them moving! It includes Cordell Barker's hilarious film Le chat colla… (The Cat Came Back), inspired by a folksong in which an old man is unable to get rid of a rascally little yellow cat; Co Hoedeman's Mascarade (Masquerade), a longer film, dubbed in English, that demonstrates a variety of creative approaches, is set to music by Normand Roger and was created by one of the great figures of the NFB's French Program Animation Studio; Christopher Hinton's Mouches noires (Blackfly), a humorous film set to a popular English-language song, written by Wade Hemsworth, adapted into French by Kate and Anna McGarrigle, and sung by Marcel Aymar; John Weldon's Canada vignettes: la valse du maître draveur (Canada Vignettes: Log Driver's Waltz), which depicts a frenetic dance to a song performed by the aforementioned McGarrigle sisters; Norman McLaren's Le merle, which uses cut-out animation and is set to the delightful rhythms of the folk song "Mon merle," performed by Trio lyrique; and Martine Chartrand's MacPherson, which puts into images the eponymous song by Félix Leclerc and explores his friendship with Frank Randolph Macpherson, the Jamaican-Canadian chemical engineer who inspired this song about log driving.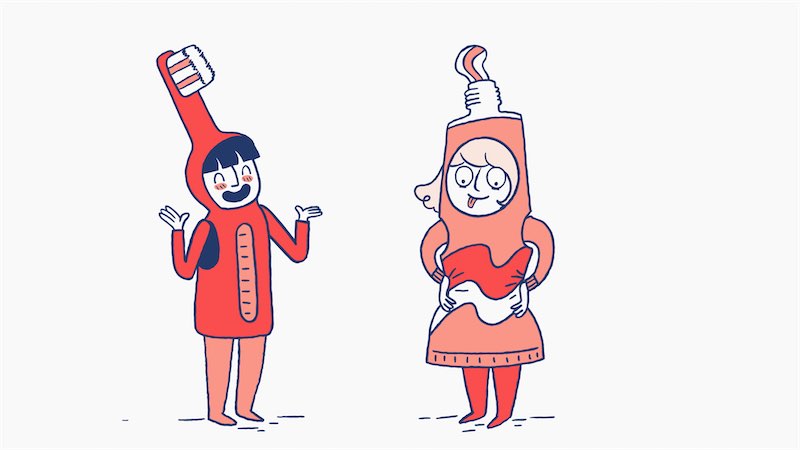 4. It'll pique your curiosity!
Inspired by a French-language comic book, La liste des choses qui existent – 2 (The Great List of Everything – Season 2) features artists Cathon and Iris, two curious and quirky young women who share their unbridled passion for everyday objects. Travel with them through history as they explain the origins of everything from the garbage can to the fridge to the toothbrush. But don't believe everything you hear!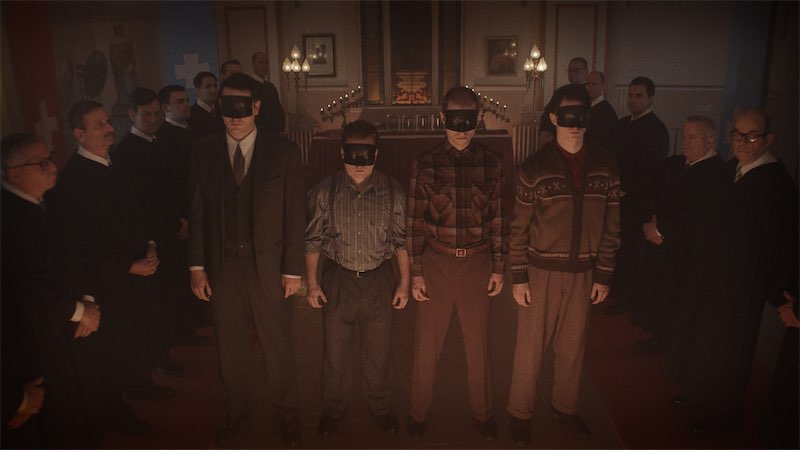 5. It'll pull back the curtain!
What if one of your loved ones was a member of a secret society? In his new feature-length documentary L'Ordre secret (The Secret Order), Phil Comeau shines a spotlight on the Ordre de Jacques-Cartier, a powerful secret society that operated from 1926 to 1965, infiltrating every sector of Canadian society. Having learned that his father was a commander in the Order, the filmmaker launches a fascinating investigation into the group, raising the curtain on the shadowy men who belonged to the Order and the causes for which they fought as they forged the fate of French-language communities. Through never-before-heard testimony from former members of the Order, along with historically accurate dramatic reconstructions, this film paints a gripping portrait of the social and political struggles of Canadian Francophone-minority communities.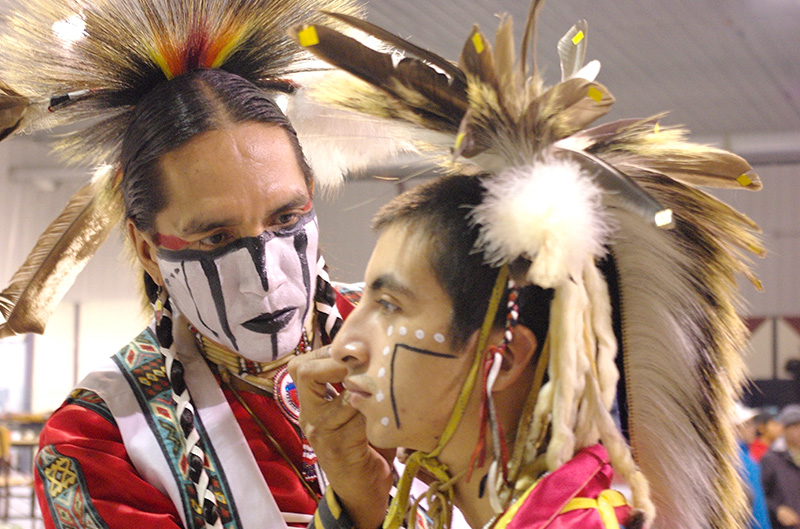 6. It's cause for celebration!
This program of three documentaries pays tribute to the many faces of Francophone identity in Canada. Whether it's a young Atikamekw's journey to reclaim their identity in Thérèse Ottawa's Le chemin rouge (Red Path), which includes taking part in a traditional powwow; the experience of three single Francophone mothers who have immigrated to Vancouver in Marie Ka's Femmes debout (Standing Tall); or the work of young deaf artists using their creativity to build and promote Deaf culture in Yves Étienne's Les mots qui dansent (The Dance of Words), these films offer vibrant accounts and compelling portraits of the diverse experiences of Francophones today.
Virtual or in-person public screenings
Step 1: Choose one or more of this year's programs.
Step 2: Fill out the online registration form We can send you an electronic file (.mp4 or .mov) or a physical copy (projection-quality DVD) for screenings in your library. For virtual screenings, we can provide a hyperlink. Promotional materials will also be supplied.
Step 3: Prior to your event, use your screening equipment to test the film format delivered to you (digitally or by mail).
Step 4: After the screening, send us the number of attendees by email at rvf@nfb.ca. These stats are important, to ensure we stay true to our mandate of delivering documentaries, auteur animation, interactive storytelling and participatory experiences nationwide.
Individual viewings on NFB.ca
In addition to public screenings, you can also watch films on our L'espace francophonie page, which offers a list of curated works that honour the diversity of Canada's Francophonie. In Canada, more than one million Francophones live outside Quebec. Discover the NFB films that pay tribute to the Canadian Francophonie.