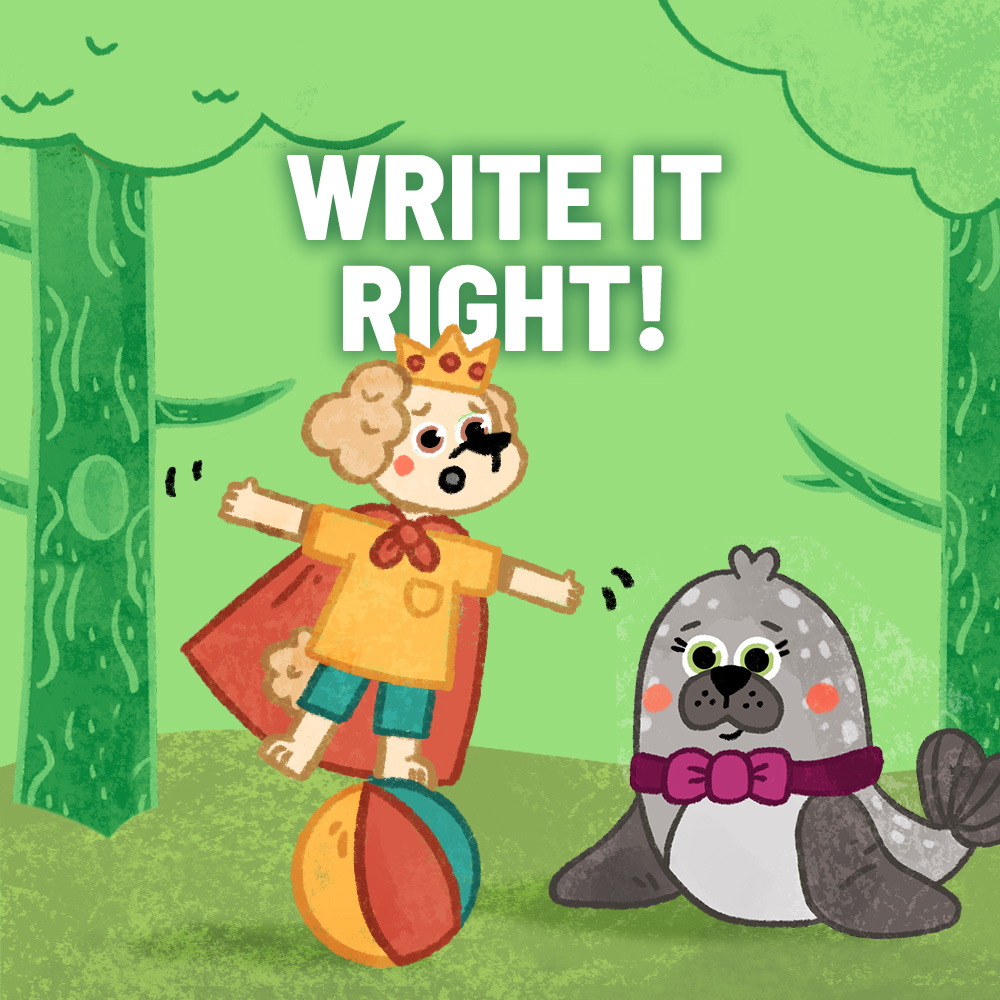 The Language Portal of Canada and Canada Post invite you to take part in a spelling challenge.
The spelling challenge is created every year by the Language Portal of Canada, an initiative of the Translation Bureau at Public Services and Procurement Canada.
Participate via a computer or tablet for the best experience.
Vous avez vu quand la musique s'est arrêtée mais que j'ai continué / continuer à danser?
Se / Ce n'était pas grave du tout! La foule a bien ri.
Parlant de choses qui font rire! Deux otaries se racontent / racontes des blagues. Une d'elle rigole, et l'autre dit : « Oh! T'as ri! »
Oh! Tu as vraiment / vraimant mis le paquet!
L'as de la magie, c'est moi!
Rupin, vient / viens te joindre à nous!
J'étais triste après le spectacle. Mais vous m'avez remonté le morale / moral!
Le rire, c'est magique! Ça remet toujours de bon / bonne humeur!
J'en ai justement une bonne pour vous! Savez-vous pourquoi les chiens n'aiment pas jouer aux devinettes?
Parce qu'ils doivent donner leur langue au chat!
Chat, c'est drôle / drole!
À mon tour! Que fait l'hibou / le hibou quand il ne peut plus rester en place? Hibouge!
Hibouge… elle est bien bonne celle là / celle-là!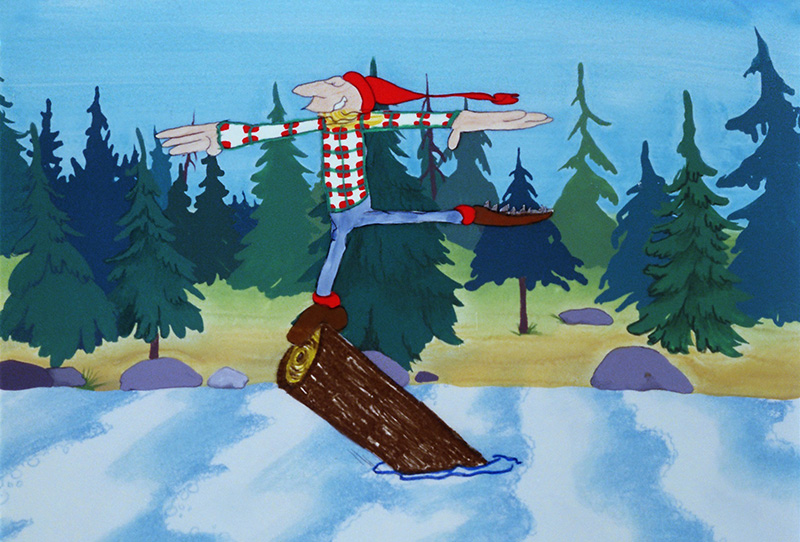 It'll make you want to move!
This selection of six dynamic and colourful animated shorts offers children ages 6 to 9 a program full of songs and classics that will get them moving! The program comprises the following films:
Public screenings online or in person
Step 1. Choose one or more of this year's programs.
Step 2. Fill out the online registration form. We can send you an electronic file (.mp4 or .mov) or a physical copy (projection-quality DVD) for screenings in your library. For virtual screenings, we can provide a hyperlink. Promotional materials will also be supplied.
Step 3. Prior to your event, use your screening equipment to test the film format delivered to you (digitally or by mail).
Step 4. After the screening, email us the number of attendees at rvf@nfb.ca. These stats are important, to ensure we stay true to our mandate of delivering documentaries, auteur animation, interactive storytelling and participatory experiences nationwide.
Individual viewings on NFB.ca
In addition to holding public screenings, you can also watch films on the NFB's L'espace francophonie page, which offers a list of curated works that honour the diversity of Canada's Francophonie. In Canada, more than 1 million Francophones live outside Quebec. Discover the NFB films that pay tribute to the Canadian Francophonie.
Canadian Parents for French (CPF) has selected tools and activities to help you practise your French while having fun!
Bonne nuit / Good night activities include:
CPF also offers many other kinds of activities: