Pour les Rendez-vous de la Francophonie 2022
---
It is said that you have to know where you come from to know where you're going.
Every family has its own traditions! Take a moment to think about it. Do you celebrate any important dates? Do you always make the same meal at a certain time of year? Your ancestors may be responsible for some of the magical moments in your life without you even realizing it. The above saying is powerful. "Know where you come from." Do we really know? The theme of the Rendez-vous de la Francophonie is particularly well suited to reflect on where we come from and what past generations have built for us. Whether you're an Indigenous person, a newcomer, a Francophile, a Quebecois or a Franco‑Albertan—whoever you are—remember where you came from.
The following are some family traditions that may remind you of your own, or inspire you to start new ones.
Enjoy your discovery!
Young people talk about their traditions
The Fédération de la jeunesse canadienne-française asked some of the young people in its network to talk about traditions that have been passed down to them by their families, that they have a special attachment to and that they will continue for years to come.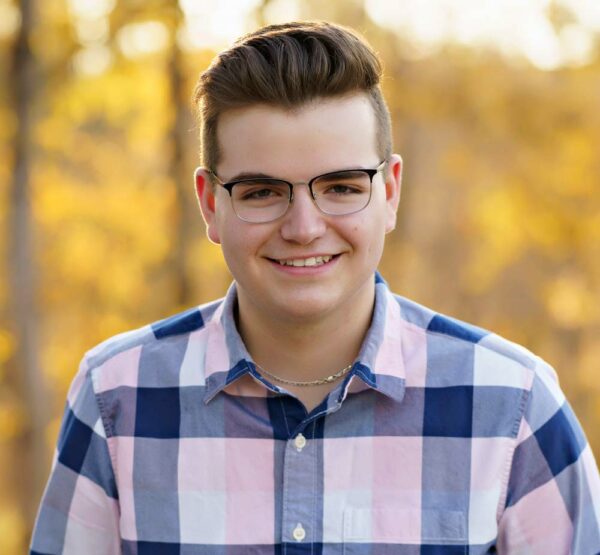 Simon Thériault from New Brunswick shares his holiday family tradition [English translation]:
"For almost 20 years, we've had a big party with my maternal grandmother's family on December 26. About 35 to 40 people attend the celebration, and we organize a tournament of our family's favourite card game. In teams of two, players try to get the most points for their team to place their bet or prevent the other team from placing theirs. We have to play a few rounds to get to the semifinals and finals. The team that wins the tournament receives a small trophy and their name is engraved on a plaque that they can keep as a souvenir. Although this tournament is all for fun, it brings out many emotions in some people as everyone gets competitive and caught up in the game.
For dinner, we share a good homemade cipâte, a mixture of beef, pork, chicken and potatoes, all wrapped in a pastry dough and cooked in a large roasting pan. We serve the meal with fresh homemade rolls and coleslaw. This event gives us an opportunity to see family members we don't see very often, as well as celebrate the holiday season together. Although the tradition has been put on hold for obvious reasons, we hope to resume it when it's safe to do so."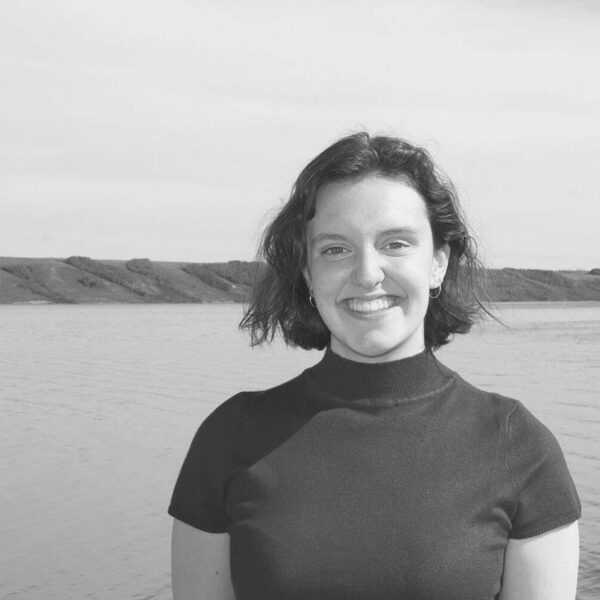 For Janie Moyen's family in Saskatchewan, the biggest tradition is definitely Christmas Eve dinner on December 24. Like many families, the Moyens usually gather at midnight mass and continue the festivities in Zenon Park until late in the night. The Moyen family, adults at one table and kids at the other, devour the many meals prepared by Janie's grandmother. All the Canadian classics are there, from tourtière to stew, chicken mousse, mashed potatoes, turkey, stuffing and Grandma's "famous" date squares. The Moyens also have their own family recipe for moonshine, which they enjoy together (just the adults), and which contrasts a bit with the fancy clothes of the family members returning from church. Animated by the calories and the pleasure of being together, the evening ends late—or early, depending on how you look at it—and the family says goodbye with a "Till next time, y'all!" Synonymous with happiness, joy and occasional indigestion, the Moyen's Christmas Eve celebration is unforgettable, and the family eagerly awaits the return of safe gatherings to celebrate this much‑loved custom once again.
Histoires d'immigration
Even if an individual moves or relocates elsewhere, their traditions and origins remain rooted in them. Here are some excerpts from the collection "Histoires d'immigration."
Excerpt from Petite-fille indienne [Indian Granddaughter] by Mélina Bouchard [English translation]
My maternal grandmother was not like my classmates' grandmothers, who were known for their turkey pies and date squares. She knew little about knitting and canning, and even less about the practical techniques of feeding a table of 12 children. Yes, Seeta had other talents.
She shared a very particular culinary language: soaked basmati rice, freshly chopped cilantro, minced garlic and ginger. Her pantry contained an impressive collection of spices in warm colours and powdery textures. The mortar and pestle always sat on the counter, never to be moved without permission. …
Turmeric, cinnamon, cumin, cardamom, curry powder, saffron. "Be careful, these spices stain. Take my apron." She invited me to discover a new world, her world.
…
Even to this day, when insomnia takes hold of me, I close my eyes and see my grandmother tucking me into bed. She pulls the covers up to my chin. It's usually then that children are eager to hear a Charles Perrault tale. Not me. "Mami, please tell me the story of Ganesh." Seeta never denied that request, moved to share that aspect of her religion with me. Curled up against her body, I'd inhale her scent and listen eagerly to my favourite tale.
Born in Victoria, British Columbia, Mélina Bouchard has been a proud Franco-Ontarian for almost 10 years.
Family traditions can also be evident in our behaviour, our way of seeing life.
Excerpt from Le Canada, un rêve [Canada, a Dream] by Arrlan Bélizaire [English translation]
Hearing the stories of the fabulous journeys of my compatriots who lived in this place, I dreamed with my eyes open. All in all, I came to believe that Canada was the country where human rights were most respected. I even concluded that it was a good place to live.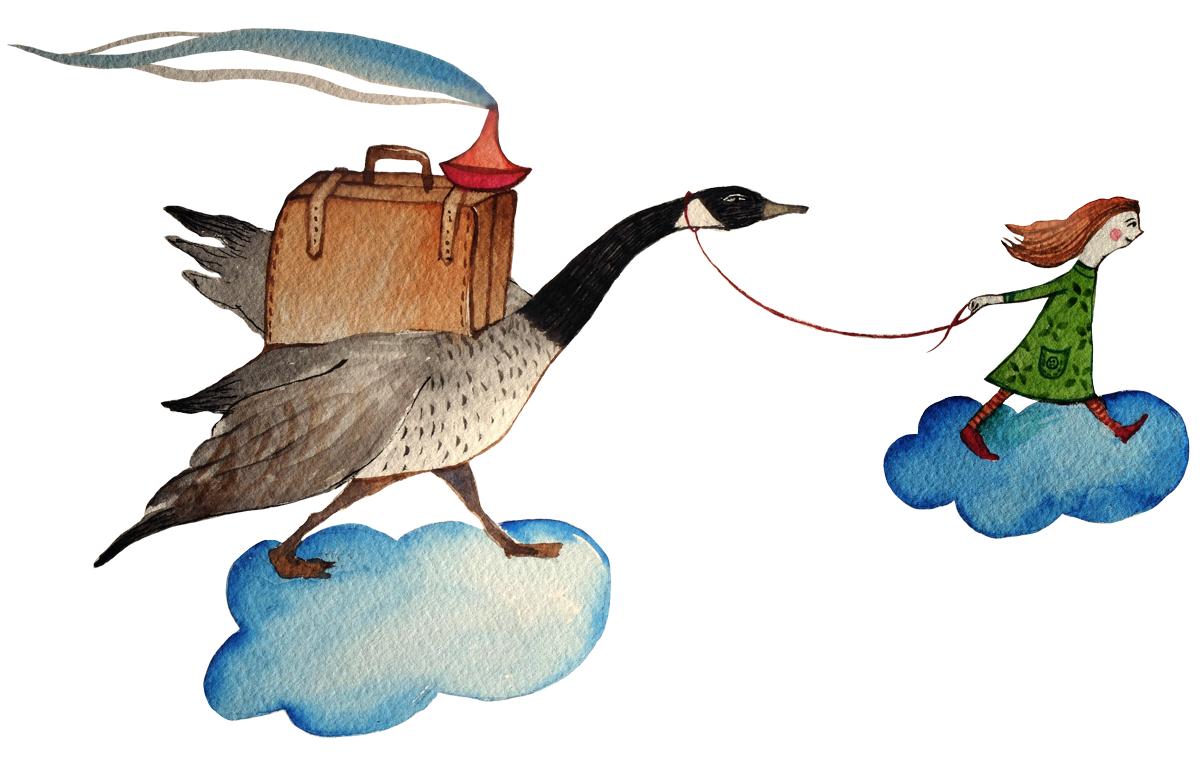 … In 2003, I was given this opportunity. … The day we landed in Montréal, our eldest daughter was celebrating her 18th birthday, our middle daughter was 16 and our youngest, 7. The immigration officer said to us:
"You have nine pieces of luggage, correct?"
I kept quiet because the tenth was unnoticeable. If the officer looked carefully, he would find paper, pictures of nature, beaches, sunshine, disappointment, hope—and deep down, the dream that lay dormant.
The officer continued, "Who are you? Where are you coming from?"
I answered with pride, but without arrogance, "Descendants of a royal lineage, we come from a country where proud and free men live. Our great‑grandparents were born at the foot of the Citadelle Laferrière, the monumental work of King Henri Christophe. We have lived in the shade of palm and coconut trees, so our lungs are filled with dreams and freedom. This visionary left us a legacy of men‑makers, of civilizers. That is why, wherever we go, we develop a taste for shaping men, founding a city and even building a fort."
At these words, our officer, tired and surprised by such a testimonial, quickly looked over our documents. He smiled and let us go. Since then, that speech has been an oath. I had to hang my dream on a solid anchor.
Arrlan Bélizaire was born in Haïti. He is a PhD student in philosophy at the Dominican University College in Ottawa and has been living in Canada since 2003.
Our traditions, our origins are often reflected in the food and kitchen accessories that make us proud of our identity.
Excerpt from À la recherche du tajine perdu [Searching for the lost tagine] [English translation]
At first, it had barely crossed her mind. One of many things to do, but certainly not the most important.
The cold was coming, and preparations had to be made to survive. The first Canadian winter. Before she came, it had been described to her in such detail that she felt like David going to meet a frozen Goliath. Coat, boots, hat and gloves. Zaina was set.
The hellish season ended, and the question came up again. "Where can I find a tagine?" Like a thief, it snuck into her thoughts, without decency or good manners. It waved about, tapping its feet at all hours. It became almost an obsession for Zaina, who eventually set out to find this treasure in Ottawa.
"But what is this tagine you've been telling us about for weeks?" asked M.
"You'd think it was the Holy Grail!" said C.
It might as well be, thought Zaina. Without it, she was afraid she wouldn't be able to recreate all the traditional dishes, all the flavours of her country that she missed. Both dish and vessel, tagine, in all its variations, filled Zaina's memories. But where to look? And who could she turn to, having just arrived, when all she had for company were two suitcases full of the dreams of her new life and the crumbs of the country she left behind?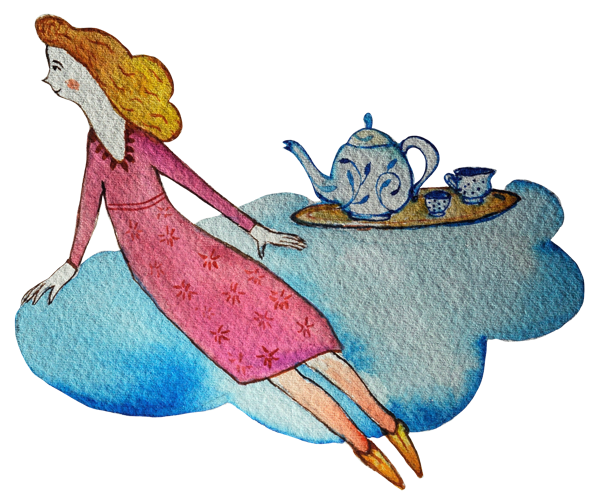 […]
Zaina would not give up her search. E. asked her why she felt so strongly about this tagine. After all, she could cook her favourite dishes in a pot. Zaina wondered. Why was it so important to her to find this lost treasure? She realized that she was feeling uprooted. She had chosen to leave, but she was living this separation as an exile, cut off from a deeply intertwined community, while trying to exist in the new one. The tagine, this invitation to share, became the symbol of her desire to belong, the antithesis of isolation. A reminder of what it was like to live in the Maghreb, and what she was looking for in her adopted country.
Zineb Lemkhanat was born and raised in Morocco. She emigrated to Canada in 2018 and settled in Ottawa.
---
Published in October 2021 by Éditions David, the "Histoires d'immigration" collection is the result of a writing contest inviting newcomers, people with immigrant backgrounds and people from the host communities to share their immigration experiences.
---
The Corridor introduces you to some of Canada's family traditions
There is something very special about tourist attractions born of family traditions. They are steeped in history, pride, passion, emotion and togetherness. Many of the businesses on the Corridor Canada list have passed on their know‑how from generation to generation.
Passionate families in Acadia
Belliveau Orchard is a leading producer and supplier of apples in Atlantic Canada and a place of zen created by and for family. The orchard exists today thanks to a New Brunswicker who loved his native land. On returning to Memramcook, Acadia, around 1932, Sébastien Bourgeois saw apple growing as an opportunity to develop his fertile land and start a farming operation. In addition to creating jobs, the entrepreneur provides the population with a supply of apples every year. For over 80 years now, Mr. Bourgeois's descendants have been honouring him.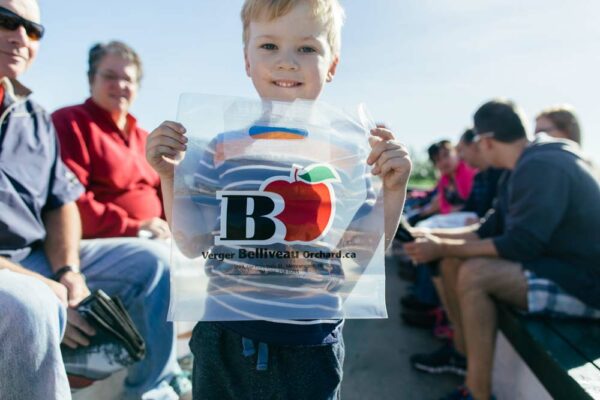 Recycling, ingenuity and nature. These are three elements that inspired the designer of the bottle houses, an unusual attraction on Prince Edward Island. Between 1980 and 1984, Édouard T. Arsenault constructed three buildings (a house, a tavern and a chapel) using bottles of various sizes and colours as the main materials. The avant‑garde recycler began his project after receiving postcards from his daughter Réjeanne, who was travelling in British Columbia. The postcards showed a Vancouver Island tourist attraction that was made of bottles. Today, the enchanting Cape Egmont site is run by Édouard's daughter.
Family farms to discover in Ontario
Family business Leisure Farms is located in the Northern Ontario town of Sturgeon Falls. The farm, which has been operating since the 1980s, is now run by its third generation in the same family. The current owners obviously hope to continue this family tradition for many generations. The farm started by growing strawberries, and has since expanded its offerings to include many fruits and vegetables as well as grains. Leisure Farms is recognized as one of the largest U-pick farms in Ontario. Everyone is welcome to visit the farm, especially families, be it for a tour or to take part in the activities offered throughout the year.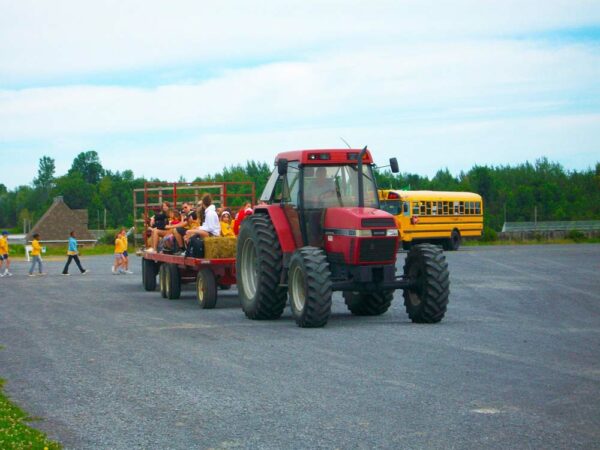 Drouin Farm is more than just a family‑run business. Family is at the very heart of its operations, with traditions that have been passed down from generation to generation. The farm was established in Casselman, in Eastern Ontario, in the late 19th century. It first belonged to Gilbert Pierre, who owned the original piece of land. When Gilbert's granddaughter married Eugène Drouin, the business became Drouin Farm and the young couple took over. Several years later, in 1960, their son Roland took over. Since then, five generations of the same family have run this family farm, where the words they live by are relaxation, safety and fun. It is certainly the ideal place to view animals, go for a wagon ride, enjoy a sugar bush buffet, camp in the great outdoors, hold a catered reception, celebrate an occasion and even have fun in the playground!
The "buzz" in Western Canada
Somewhere in the river valley of Watino in Northern Alberta, the Paradis family has a passion for a particular insect: the honey bee. It's no surprise that Danny Paradis, who comes from a long line of beekeepers, wanted to work in this field. With his wife Ginette, Danny turned his passion into his livelihood when he purchased his father's beekeeping operation, which the couple named Paradis Valley Honey. The multigenerational family business specializes in raw superfoods straight from the hive, using traditional and sustainable methods to make products. At Paradis Valley Honey, visitors are welcome! They are invited to come to the Valley Bee Café to enjoy a drink and a specialty snack while watching the bees at work on the other side of the window.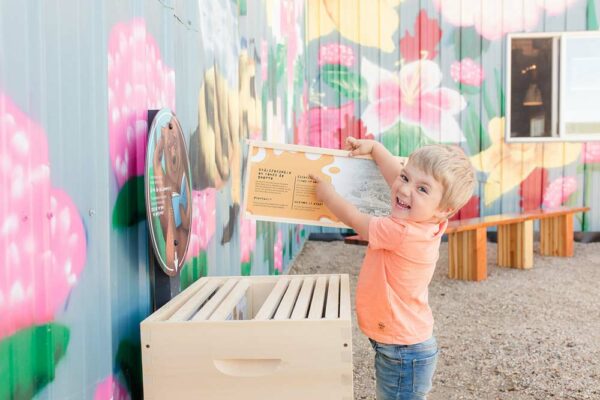 In June 2021, the business became an official ÉCONOMUSÉE® of the Alberta ÉCONOMUSÉE® Network Society (ENS). The ENS is an international non‑profit organization that works with a network of partners who share the same goals of preserving, perpetuating and promoting certain elements of intangible heritage such as knowledge and know‑how passed down from generation to generation.